TIRED OF REPEATING THE SAME TASKS EVERYDAY? THE TYPING, PRINTING, STAPLING AND FILING? WORRY NO MORE, WITH M4's PAPERLESS SOFTWARE,
Fully operate your business in a paper-free environment. Stay ahead of competition by digitalizing your business operations.
M4's invoicing & billing feature allows you access to a customizable system, where you can design your own templates combined with custom setting.
Generate invoices automatically by pre-setting the conditions of a contract or order, so that none of your orders are left collecting dust. If a contract or order status changes within the amount of time that you specify, M4 automatically adds a reminder to your list of tasks.
One less to-do on your list, and more work in your calendar.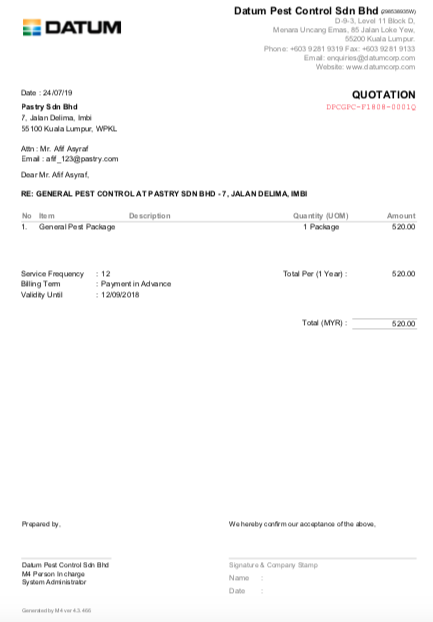 Every invoice paid means more revenue coming into your business. Create and send professional invoices to your customers in seconds.

Add all of the essential information—line items, total, due date, payment options—and choose to include your company's logo, website, email, phone number, and more.

From your logo, to a customizable disclaimer, to colors—you control what your clients see on their invoices.
Spend less time tracking, creating, and sending invoices. Batch create and send all your invoices at your convenience.
M4 keeps a running list of all jobs available for invoicing, and you select exactly which jobs and visits you'd like to create invoices for. A couple more clicks and you can email out all of the invoices you create, or, if your customers prefer snail mail, M4 will queue up invoices and envelope labels for printing.
Send out multiple invoices with only a few clicks at the end of the week, month—whatever works for your business.
Send all your monthly invoices in a few clicks with M4's batch invoicing.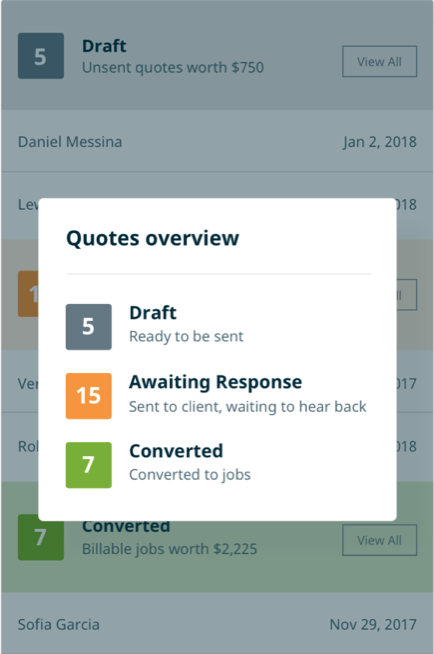 Work tends to be stressful, sometimes you may forget the tasks that need fulfilling, leading to disruption in your business, as well as your workflow.
Stay alerted with M4's invoice reminders. M4's automated system will remind you whenever, an invoice needs to be send, or there is an order that has yet to be invoiced.
ALL THE FEATURES
ALL THE SUPPORT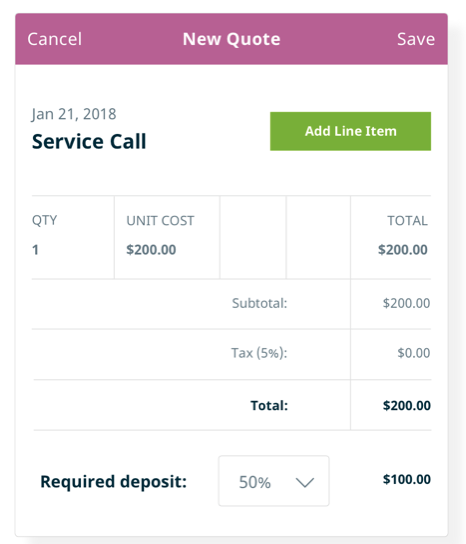 Collect bills from clients in order to move forward with work by using M4's billing features.
Never miss out on a payment. Preset your billing options for a reoccurring contract or order, according to its need, and let M4 do the rest.
Sometimes things are not as they seem. Order or jobs of uncertain work may need to be billed after its completion, according to the materials and work done. Post bill feature in M4 allows you to bill jobs after completion or bill jobs that need optimization later on.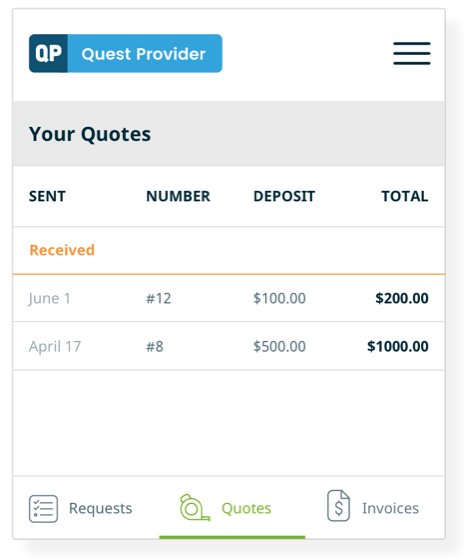 Stay alerted with M4's billing reminders. M4's automated system will remind you whenever, a bill needs to be send, or there is an order that has yet to be billed.