OFFER 24/7 CUSTOMER SERVICE AND CONVENIENCE—NO EXTRA PHONE CALLS OR EMAILS REQUIRED.
Client hub is a self-serve, online experience that allows your clients to approve quotes, check appointment details, pay invoices, print receipts, or request more work—all in one place.
Your client hub is automatically set up with your company branding, so you'll look professional and impress them every time they log in. Your clients can access your client hub via a secure email link or you can add a log in button on your website—no pesky passwords to remember in either case.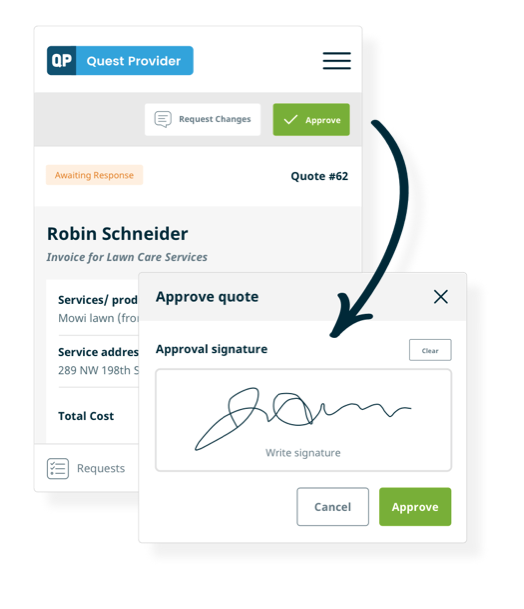 When you send your clients a quote they can approve it, pay deposits, or request changes in your client hub, making it faster for you to get to work. Visit our quoting page for more information about quote approvals.
If your business requires signatures to move forward with work, you can collect a signature when a client clicks 'Approve' on a quote.
CHECK APPOINTMENT DETAILS
Your clients will see the date, time, and address of their past and upcoming appointments, as well as the first name and photo of any team members assigned to the work.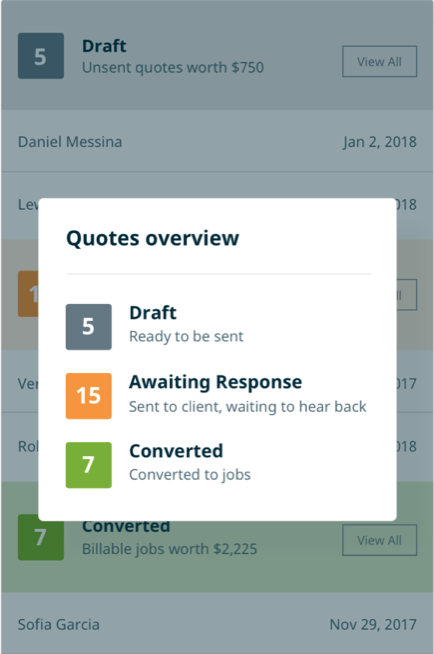 ALL THE FEATURES, ALL THE SUPPORT, AND NO CREDIT CARD REQUIRED.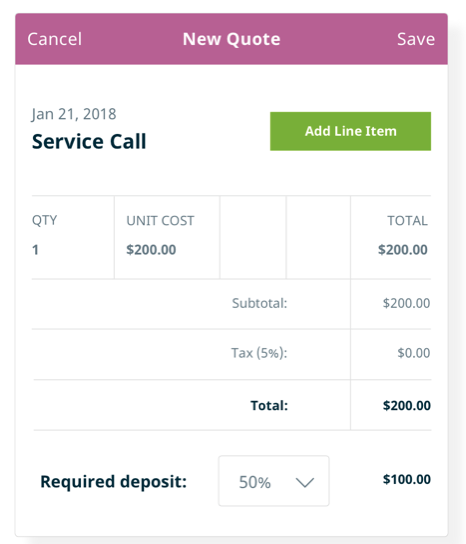 Collect deposits from clients in order to move forward with work when you enable Jobber Payments (only available to our customers in the United States and Canada) or Stripe.
Enable our signature collection function and you'll ensure your clients are doubly committed to their scheduled work.
Clients can view current and past quotes on your client hub and any changes made in Jobber or client hub are updated in real time.